Rent out your holiday home with Campaya
Private rental on your terms
Rent out your Holiday Home exactly how you would like to. We take care of all sales and administration
Create a free account with no strings attached
Sign-up now for free

Fast and easy online

Setting up your property advertisement is quick and easy. And we are here every day to help when you need us.

Worry-free rentals

We take care of all the administrative work, and you can concentrate on taking care of the guests.
Agency Rental
Traditional rental with full service
Good earnings
Include your Holiday Home in search results from Campaya
Rental run by the agency
Fixed standard conditions
Get 3 free offers from our excellent agency partners
Get a quick overview of your options for rental through our agency partners. No strings attached.
Feriepartner
dansommer
EliteSommer
Turisthus Nord
Feriehus Direct
Hirtshals Feriehusudlejning
Sønderhus Ferieboliger
VisitKerteminde
Ebeltoft Feriehusudlejning
Løkken turistbureau
Inter Chalet
Lønstrup Turistbureau
NordFerien
Top-Ferie
Odden Sommerhusudlejning
Visit Mors
Fuglsøcenteret
Axelgaard Feriehuse
Midtjyllands Sommerhusudlejning
SJ Feriehusudlejning
Klitferie
PZV
PJ Ferie
[3OffersForm]
Our customers love us!
Campaya Private Rental
Highest earnings

With Campaya Private Rental you get the best earnings on the market.

We ensure you will get the maximum exposure and therefore a high occupancy rate.

Our commission rate is low so you keep more for yourself.

Get thousands of views

Be seen by more.

Your Holiday Home will be visible in all search results on Campaya to get maximum exposure and interest for your Holiday Home.

We apply all of the best practices to deliver the most effective results on all platforms.

You're the boss

Rent only when it suits you.

You decide how far in the future your Holiday Home is available. For example, you can select three months to ensure you can use the Holiday Home yourself on short notice. Stop and start advertising your Holiday Home whenver you want.

There are no obligations to rent out your Holiday Home in fixed periods.

Get your Holiday Home online easily

Setup your Holiday Home in a quick and easy fashion


Get organized with the calendar
Easily enter your own reserved days
Set up your pricing once and let the system auto-renew it for years to come
Decide how far in advance your Holiday Home can be booked

We're ready to help you all days of the week if you ever need any assistance.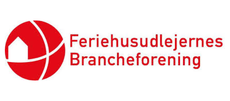 We're here to help!
Have any questions? We'd love to help you out!