Beaches, sea, sangria and the sun are of course going to be most people's choice through the summer, but Herault is a all year round, child-friendly destination, and it does not cost a fortune.
Among those activities which are free, for example. cycling along the Canal du Midi or Passa Pais, the 100 kilometers long disused railway line in the Haute Vallée de l'Orb, which has been converted into cycling and hiking routes through magnificent landscapes are just some of what you can add to your to do list.
In autumn, the forests are full of mushrooms, and you if have knowledge of them you can pick Karl-Johanner, chanterelles and trumpet mushrooms - but remember to only pick mushrooms you know!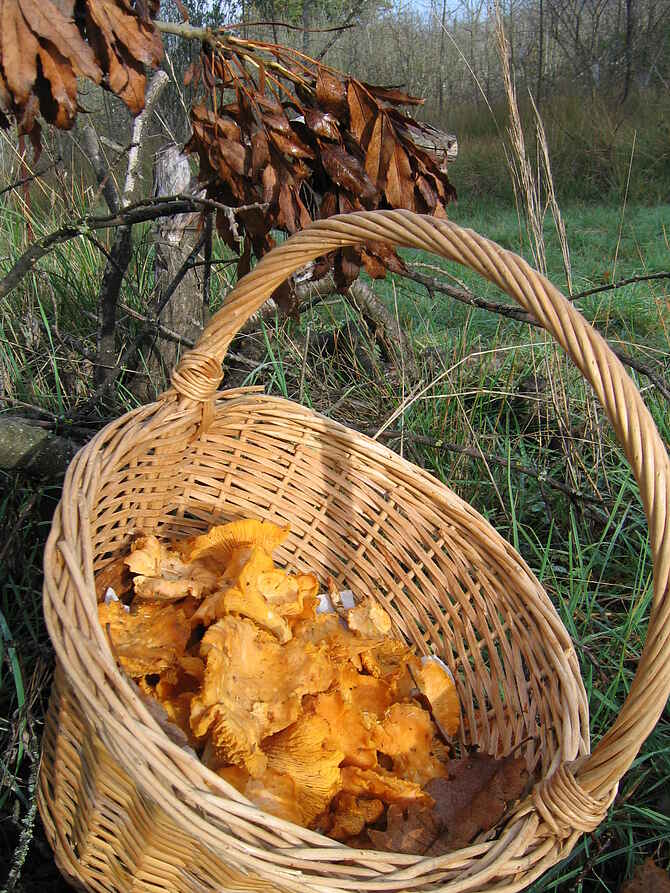 If you like exploring, climb the peculiar rock formations in Cirque de Moureze. Look attentively, with a little imagination resemble many of the twisted, white limestone formations, for example, an animal or a troll. You can combine the trip with a visit to Salagou Lake, where the best memory, besides the fantastic red landscape, could be to write your names with pebbles.
All year round you can see tourists signatures and short messages in the volcanic landscape and by la Lieude you can see traces of dinosaurs preserved under a canopy and in the open air, if you go a little further to the right.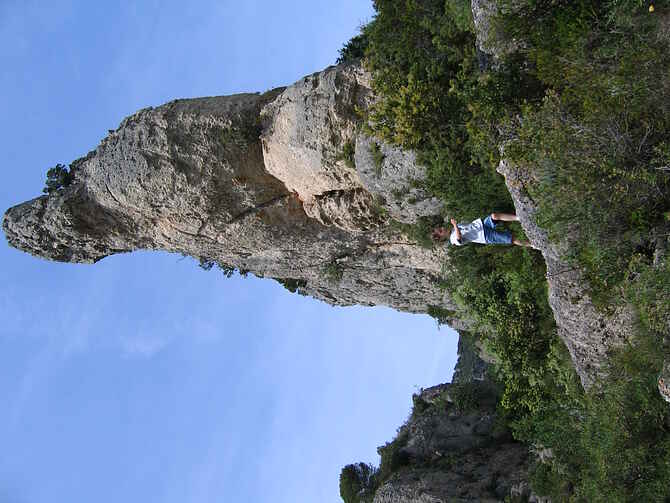 In addition to a parking ticket, it is also free to visit the walled city of Aigues-Mortes, (although the latter is in the Gard department) Montpellier. From the outside it looks like an overgrown feudal castle, but it has an interesting story behind it. Built throughout the 1200s to provide a safe haven from which the French King Louis IX could send the crusaders to Jerusalem.
It is also Free to also access Montpellier's fine zoo, "le Lunaret" where the animals have plenty of space, and where you can spend many hours. However, be prepared that Lunaret is a huge park, where there are also animals, so you have to go longer between enclosures than in a normal zoo. However, you can take a picnic and enjoy the pine forests. In addition, there is a rainforest house, though this you have to pay 6.50 euros to view (3 for children), but it is worth the money.
For those who want to pretend they're Tarzan, there are many climbing parks scattered throughout the park. They all vary in difficulty, so both large and small children can overcome vertigo. If you have teenagers or other adrenaline-hungry on the trip, head for Arcoroc in the small village of Saint Martin de l'Arcon, Haute Vallée de l'Orb. Expect a dizzying Via Ferrata on the hillside and a cable car of 100 meters. The small family-run establishment also offers a fine climbing park where the rest of the family can enjoy themselves. See more at
http://www.acroroc.com/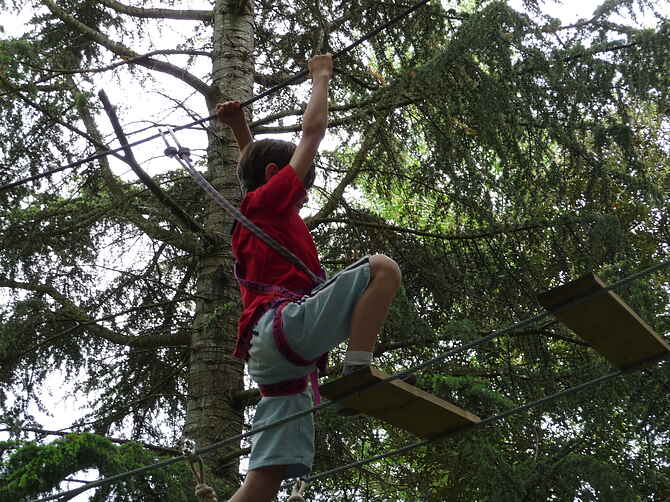 Adrenaline is also available in large doses at the karting lanes. The most professional track is located north of Béziers in Caussiniojouls where both large and small can have a go. The age limit is seven years, and the cars can also be controlled with a remote in the event of problems. http://www.karting-caussiniojouls.com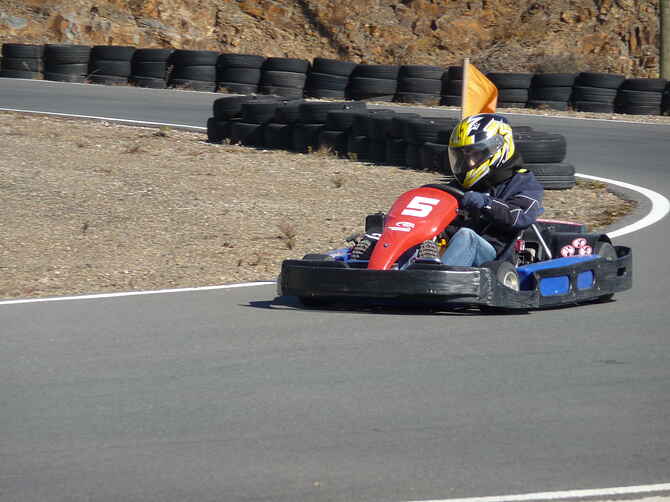 Are you looking for a more peaceful experience, then there is nothing better than a petting zoo. One of the best is La Ferme du Dolmen by Canet, where adults can enjoy the walk through the botanical garden with explanation of the local species of animals and plants and admire the huge burial cairn, which has given the petting zoo its name, while the youngest ones of the family can pet mini goats, pigs, rabbits, peacocks, llamas, donkeys, ponies and other cute animals.
The local wildlife can be seen with a nice hike around the L'Etang du Méjean close to Montpellier. A special nature trail is arranged around the lake, and with a little luck you can experience the wild flamingos at close range.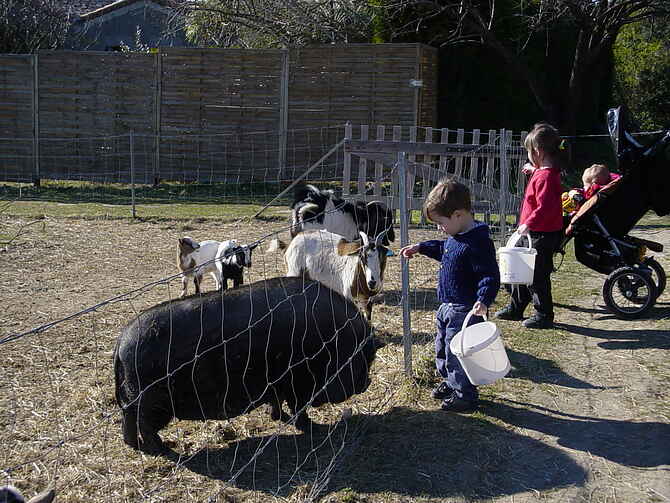 If the weather is bad, it is time to experience Herault from the inside via a visit to the beautiful underground caves, and there are several. The largest is the Grotte des Demoiselles north of Montpellier. Les demoiselles was in the old days the term for fairies, and the saying is, the fairies have waved their little wands to create this natural wonder of staglatitter. You enter the caves by a trip on a small mountain train. Grotte de Clamouse next to the beautiful UNESCO-listed village of Saint-Guilhem-le-Desert is also a good spot.
It was here that the cave researcher Michel Siffre, a French speleologist, at the age of 60 beat his own record after spending 69 days underground. He performed various tests on himself to study how the body reacts to being without daylight. When he first did this experiment in a cave in the Southern Alps, he came out September 17 after spending 61 days underground, but he himself thought it was August 20th!
Back in time, you can also try visiting the dinosaur park Musee des Dinosaures at Meze. In 1996, they made ​​an amazing discovery of dinosaur eggs and remains of several previously unknown dinosaurs.
Here you are walking between several meters high fidelity models of the fearsome creatures that populated the tropical landscape 70 million years ago. http://www.dinosaure.eu/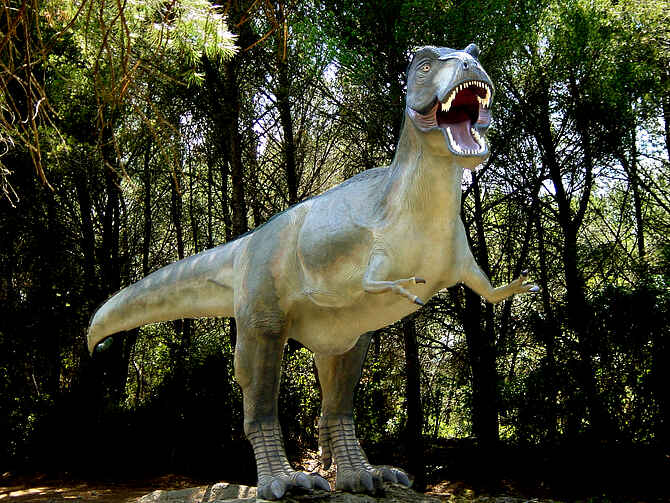 If the weather does not improve, Montpellier a large aquarium, Mare Nostrum, which since its opening in 2007 has become Languedoc's most visited tourist attraction. Mare Nostrum means Our Sea and was the Roman name for the Mediterranean, and the ambition is also to show what lies beneath the blue waves off the southern French coast, but the aquarium is much more than that and has fish and sea creatures from around the world and an entire section with penguins.
Mare Nostrum is located in the Odysseum shopping and entertainment center, and here you can also enjoy yourselves with a Laser Game, which was also good fun.