It's the time of year that most people who live in or near Hossegor Plage, just north of Bayonne in South West France, have been waiting for.
The Quiksilver Pro Surf Comp.
After the summer crowds have headed back to their homes in Paris, Bordeaux or further afield, the pace of life slows down again. But it's short-lived.
From the end of September for two weeks, the small seaside town of Hossegor plays host to the ASP World Tour and surfer dudes flock in from far and wide to catch a glimpse of the action.
Whilst there's surf to be had up and down the French Atlantic coastline, this region boasts the best swell and most consistent waves in the country.
Why?
This 230 kilometre stretch of uninterrupted coastline (the longest in Europe) is host to world-renowned waves caused by the Gouf de Capbreton (Gulf of Capbreton) that sits just offshore – a 3 kilometre drop in the ocean floor that literally halts the Atlantic surge that hasn't had anything stopping its path for thousands of kilometres - to create one of the best beach breaks in the world.
Big. Hollow. Clean.
Three little words that sum up this regions surf, when conditions are right.
Which is one of the reasons that the world's elite surfers love coming back year after year.
Kicking it all off, Boardriders in Capbreton hosts a live music event. A great evening that definitely gets you in the holiday vibe.
Enjoy a drink, listen to some funky tunes and mingle with locals and tourists alike.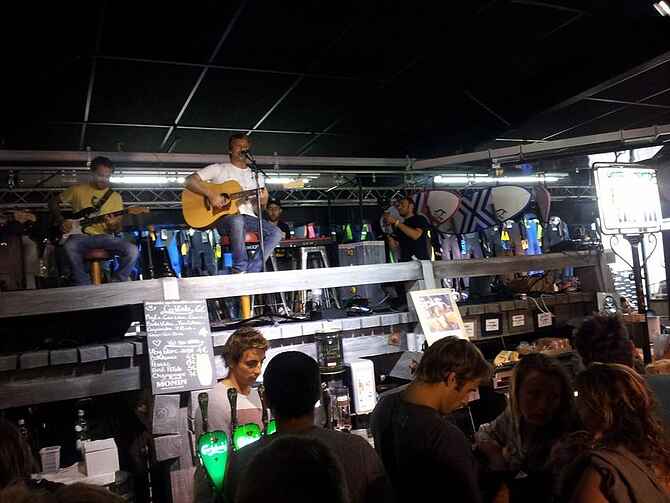 But don't overdo it, you need to be up and on the beach ready for Heat 1 which can start any time from 7.30am – if the waves are working, the surfers will be surfin' and you don't want to miss out!
Hit the beach but be sure to layer up. The mornings and evenings can be chilly, but give it a couple of hours and the daytime temperatures can soar well into the late 20's, even early 30's (Celsius that is!), so you'll want your beach gear ready to top up that tan catching the last few warm rays of summer.
Then sit back and marvel at some of the outrageous manoeuvres these surfers perform - barrels, 180's, 360's, aerials, floaters and so much more.
I assure you, even for any non-surfers reading this article, you'll be captivated ... and hooked!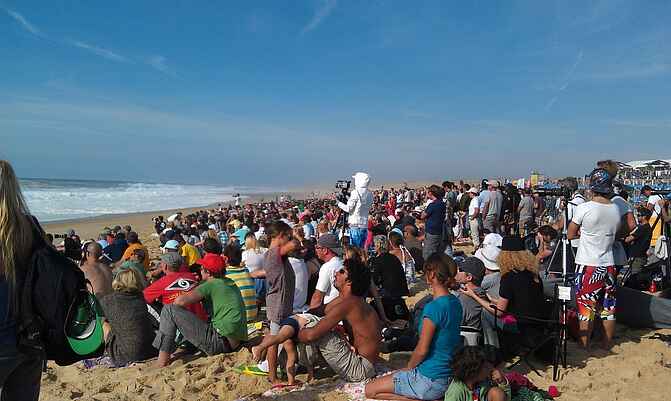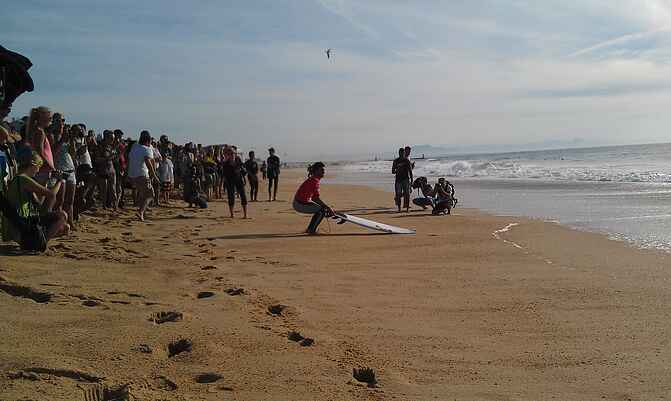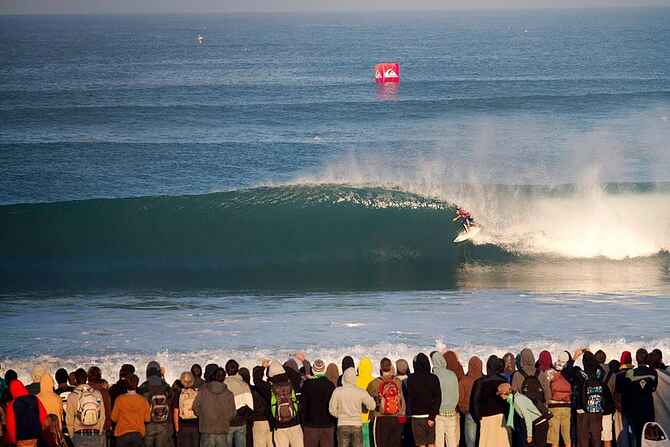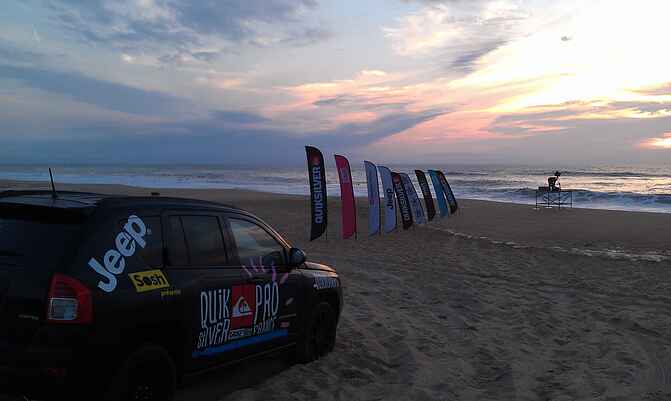 After a day on the beach, grab a quick shower before heading back out to Hossegor Plage for the evening's festivities. Anything from make-shift skateboard parks to full blown concert stages are erected on the beach front to entertain the crowds with live performances.
Past years have seen Franco-American indie rock band Betty The Shark perform, UK bad The Klaxons rock the stage and French singer / songwriter Tom Frager do a couple of fantastic live performances. Lots of fun and plenty of variety - something for everyone.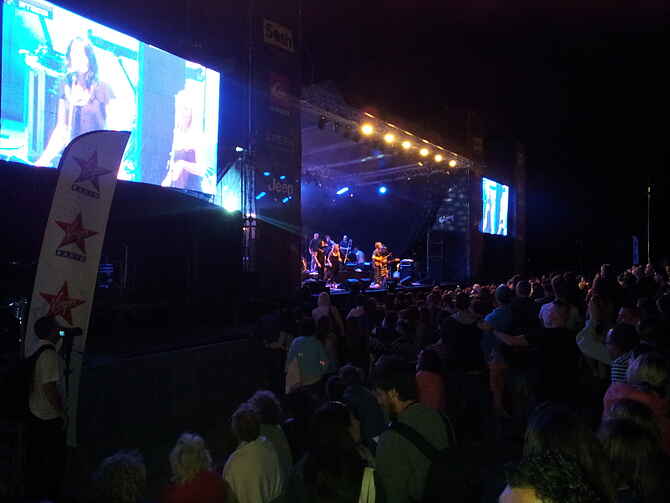 But it's not just a time for surf-lovers. With warm weather, an abundance of sunshine and plenty of live events going on; Hossegor chooses to defy the onslaught of autumn and you should too.
Now in its 12th year, the Quiksilver Pro is just one reason to visit this beautiful corner of France.
Did you enjoy this article? Make sure to subscribe to our newsletter so we can keep you updated on future travel stories.