If you are a true connoisseur, we have found 5 great places for you on Fanø, which will thrill your senses. The scenery on Fanø is absolutely beautiful and is best enjoyed with some of the local delicacies.


Madsen's Gallery
The first stop on the route must be at Madsen's Gallery (Madsens Galleri). Johnny Madsen has already exhibited in many places in Denmark. He is also known abroad, as he has exhibited in France. However, he is still more famous for his music than for his portraits in his very own style.
Johnny Madsen is originally from Thyborøn, but he is currently living on Fanø. Madsen's Gallery is easy to find. If you come from the ferry port, the gallery immediately appears. It is located in a beautiful red house.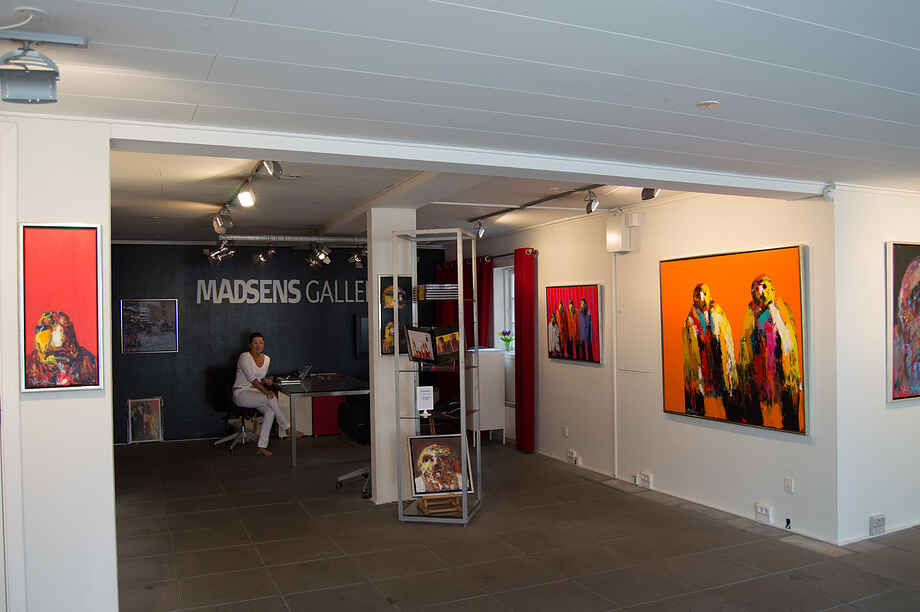 Madsen's gallery in Nordby on Fanø. Photo: Campaya.dk


Fanø Brewery
Cold draft beer is unmistakably related to Johnny Madsen. If you have got imperishable thirst, you must hit the road to Fanø Brewery. The Fanø Brewery is located on Strandvej in Nordby, and you can hardly avoid seeing the beautiful old building when driving on the road.
In 2006, the first Fanø Brewery opened at the same time as a lot of other new microbreweries in Denmark. But in spite of the enthusiasm, the joy was short-lasting and Fanø Brewery had to close its doors in 2008. Luckily, new forces have given the brewery a shot, and today Fanø Brewery is run by Claus and Ryan.
Ryan has a past in Vermont, where he successfully operated the Hillfarmstead Brewery. Now he is settled on the island of Fanø.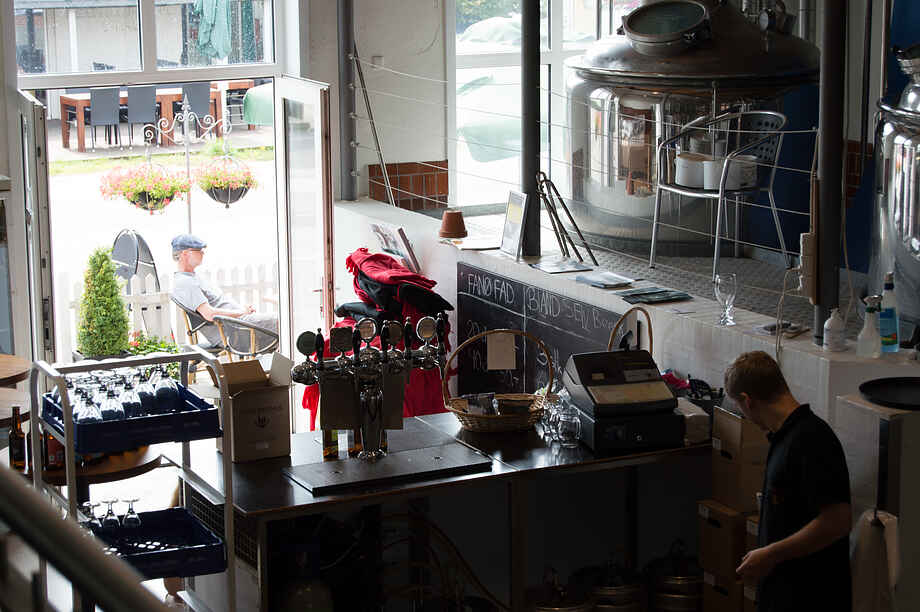 Fru Toft
There are many creative souls on Fanø, and thus there are also lots of exciting hand craft workshops to plunge into. There is. however, a small and unique workshop with a red shop-front, which caught our special attention. It is located some distance away from the main street, and if not for the beautiful vase decorating the street, we would have probably just passed it right by.
In Mrs. Toft's (Fru Toft) little workshop, we find a wealth of beautiful ceramic creations. All creations are made by Mrs. Toft herself, and she is busy responding to the demand. It is pretty common to leave from the little workshop with a shopping bag in your hand. The hard part is to choose which one of the many beautiful ceramic vases, dishes, and jewelry, you want to bring home.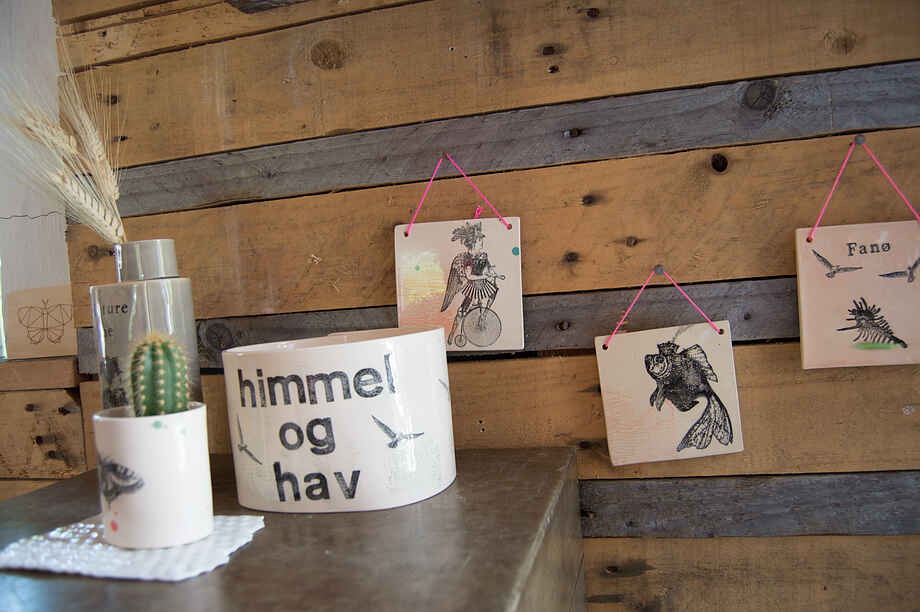 Rudbeck's Cheese & Deli
At the end of the pedestrian street in Nordby - if you come from the ferry port - there is a small deli shop called Rudbecks Ost & Deli (Rudbeck's Cheese & Deli).
When you enter the shop, your senses will be impressed. The workshop is uniquely decorated with design from the 50s and 60s, and the selection of delicacies is just remarkable.
You can enjoy a light lunch both indoors or outside on the terrace, and you can buy home-made cookies and biscuits.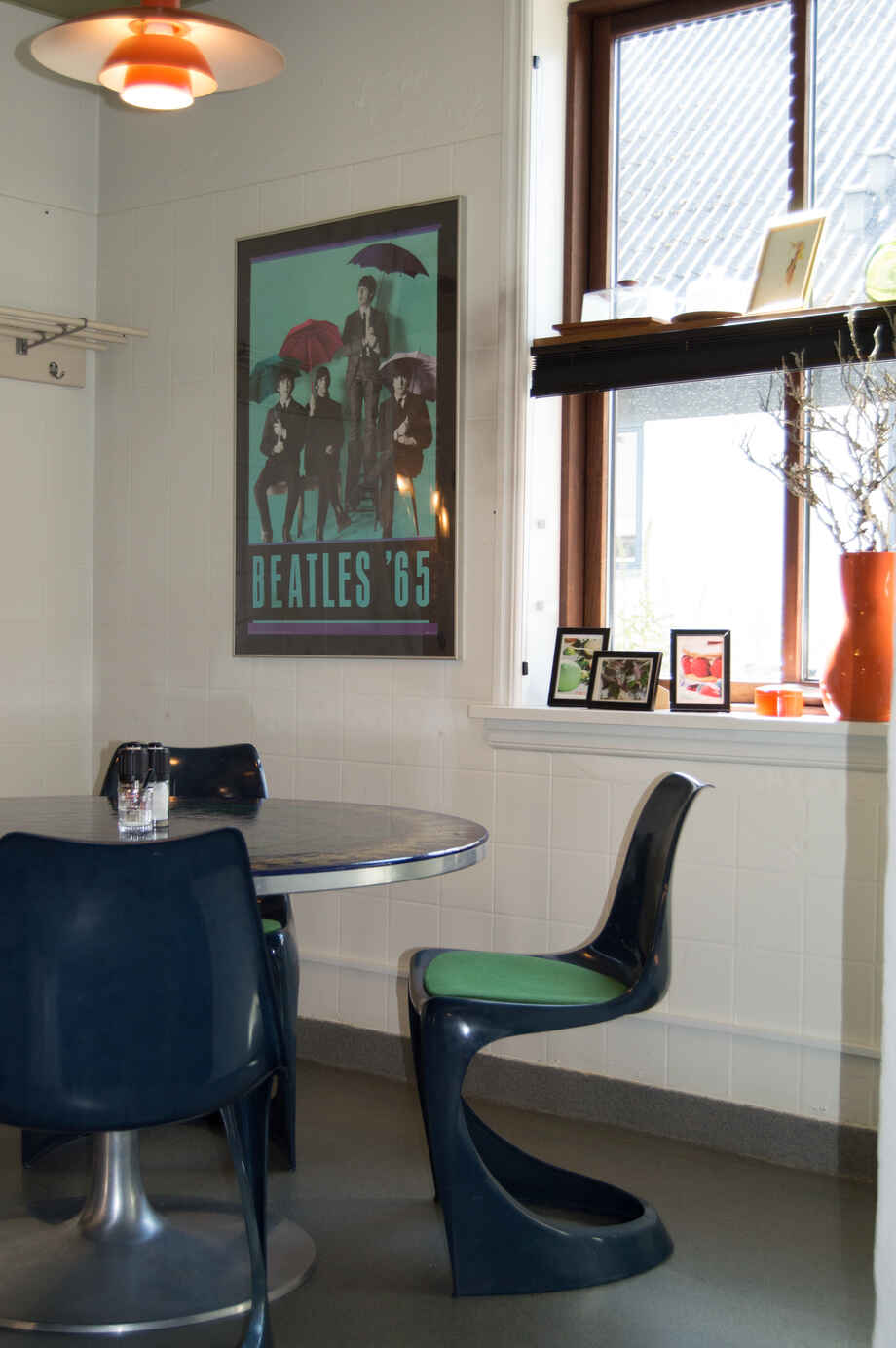 Fanø links golf
The golf course on Fanø is the oldest golf course in Denmark and opened in 1901 with a 9-hole golf tournament. Today the field has been expanded to 18 holes. It is a difficult and yet interesting course for even the experienced players due to the wind from the North Sea.

After a good round of golf accompanied by the western winds, you should head back to the terrace of your holiday home and enjoy a couple of cold beers from Fanø Brewery along with a couple of local delicacies from Rudbeck's Cheese & Deli, while looking at your new purchases of art from Madsen Gallery or Fru Toft.
Have a good trip to Fanø.