In Danish, a holiday home is called a summer house. We would argue, however, that a summer house is just as suitable for a winter getaway as it is for a summer break. Here's why.
Most of you have probably heard about the Scandinavian concept hygge. It describes a moment or situation that is cozy, comfortable, charming or special - whether you're by yourself or in a large group of friends, hanging out with your children or having tea with grandma. And if you ask us, spending a few days in a holiday home in winter is the absolute epitome of hygge. These 9 reasons to book a Danish holiday home in the wintertime will show you why.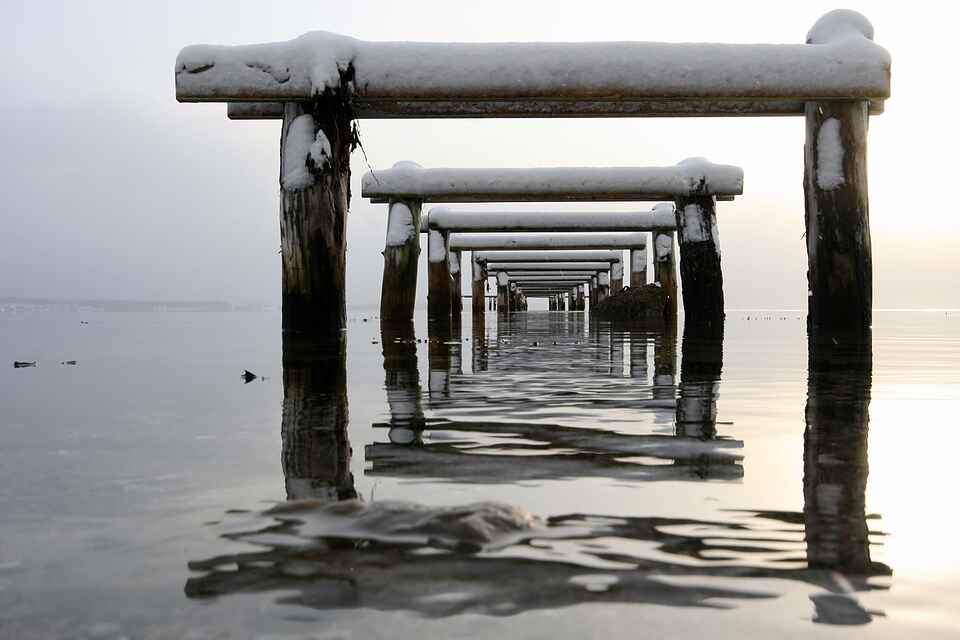 1. Time, peace and calm
The best thing about being in a holiday home in the winter is that everything seems to go on at a slower pace.
There's time to huddle up on the sofa and finish that book you started months ago and never finished.
Time to take long walks in the winter weather, looking forward to warming up in front of the fireplace when you get home.
You can hear wind, water and snow roaring outside, and enjoy the fact that you do not have to go anywhere or do anything - other than putting another log on the fire.
You finally have time to relax.
2. Time to go amber hunting

Wintertime is a good time to find amber. We believe that finding your first piece of amber can be compared to the rush a gold digger gets, when finally finding gold.
It is amazing to stand with a piece of amber in your hand, knowing that it is several million years old. Whether you do find it, however, can rely on both luck and careful consideration. Here are some good tips for finding the gold of the sea:
1) Amber is very light and floats on the surface of the water. Therefore, it will often lie among seaweed and little stones that have been washed ashore by the waves after a storm or heavy wind. Use a cane or something similar to poke through it - maybe you're lucky and there's amber in there, too.
2) Walk against the light. Amber is easier to spot that way. There are also UV-lamps made for finding amber, but where's the fun in that?
3) Be an early bird - you're not the only hunter out there.
4) When you find something, and you're not sure whether it really is amber, try carefully tapping it against your teeth or biting on it - amber feels a bit like plastic. It's very light, and it doesn't feel cold, like a stone would.
Happy hunting!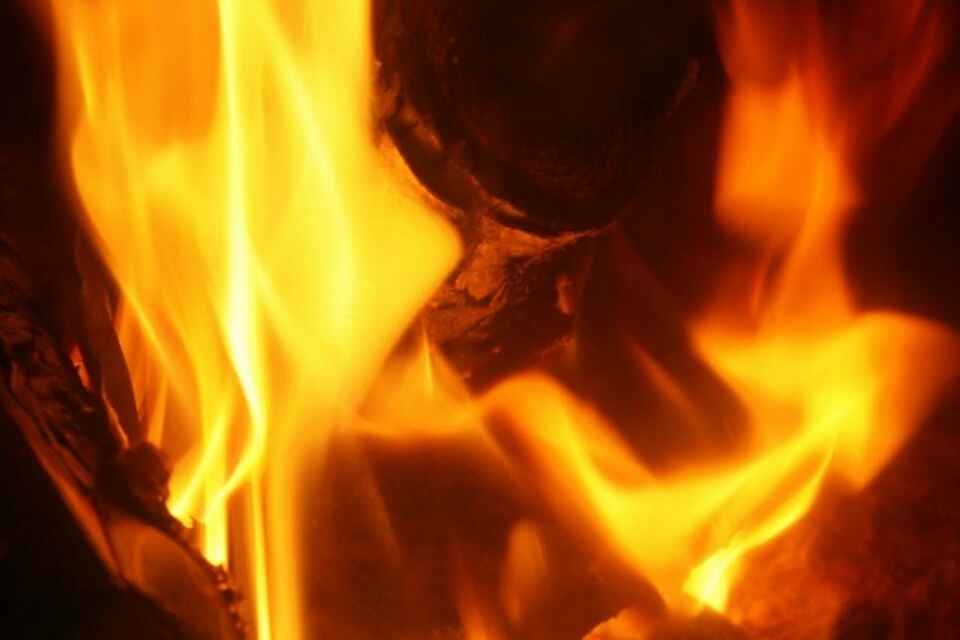 3. Fireplace-hygge

Your feet, fingers and ears are freezing from being outside in the snow. But now you're really looking forward to getting home and taking off those winter clothes. Let the boots dry in front of the fireplace, while you relax on the sofa with a blanket and a cup of tea, and you'll get warm again in no time.
If you haven't tried lighting a fireplace yourself before, here are some practical tips for you:
1) Firewood can be bought in grocery shops, at market stalls along the street, in the local hardware store or through adds by private individuals who sell firewood in the local newspapers. You'll find them at gas stations and in supermarkets, for instance. The upside here is that you are can buy a bigger amount of firewood at once and at a good price and, if you're lucky, they might even be able to deliver it to your holiday home.
2) Remember starter blocks (i.e. empty egg cartons) and matches.

3) Is the glass sooty? Crumple up a newspaper, put some water on it and dip the paper in the cold ash in the fireplace. Rub the glass with it, then wipe it with a clean piece of paper. Clear sight of the flames just makes it feel that much more cozy and warm.
4. The economical part
No matter how you look at it, it is simply cheaper to go on holiday outside of peak season. This is true for renting holiday homes, too.
Therefore, a winter holiday in a holiday home or a long weekend with freshly fallen snow and a warm fireplace does not have to break the bank - and you can get a place with a little extra luxury for the same amount of money.
Furthermore, entrance to a lot of activities and attractions in the holiday home area is cheaper outside of peak season, and you do not have to wait in line that much. Remember to check before going, though, whether the attraction you want to visit is open during winter.
5. You do not have to stress about the weather
You can turn your back on the expectation that your holiday will only be a success, if the sun is shining the entire time and the water has the right temperature.
Because in wintertime, a different rule applies: The worse the weather, the nicer it is to go all in on hygge inside.
In winter, your holiday will be a success in all weather conditions - and not only if you stay inside. Have you ever been to the beach in winter? The light in the sky is amazing at this time of year, particularly when the weather isn't perfect. Get ready for spectacular cloud formations and a dramatic natural scenery.
And, if you're really really lucky, you might even be able to see the northern lights.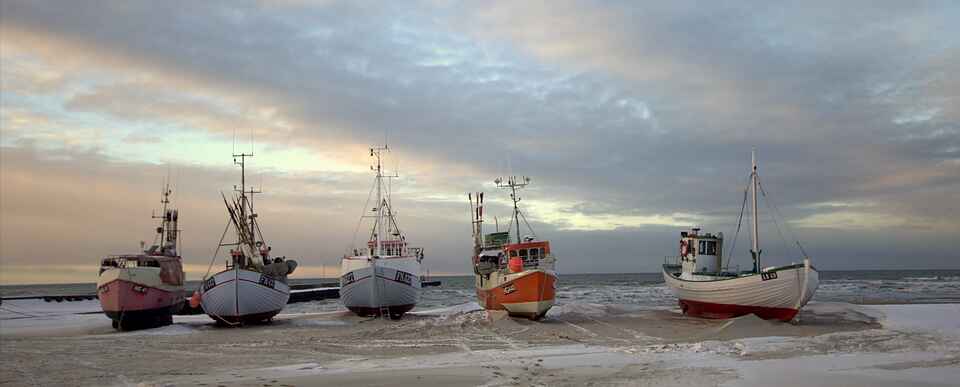 6. Walks in wild weather

The best things about being in nature and in a charming holiday home in the winter months are walks in stormy, snowy weather, where coming back home is the grand finale.
On the Danish west coast, for instance, a trip to the beach is worth it at any time. No matter the weather, you can always be sure that there is a fantastic spectacle of nature waiting for you.
And guess what. You have front row seats.
You can be more than just a spectator, though. After windy weather or a strong storm, it is exciting to walk along the beach and see what has been washed ashore. You'll find the most peculiar things here, like an egg carton with 12 eggs - completely untouched by the wild weather.
You're only limited by your imagination - and be prepared, it will be challenged.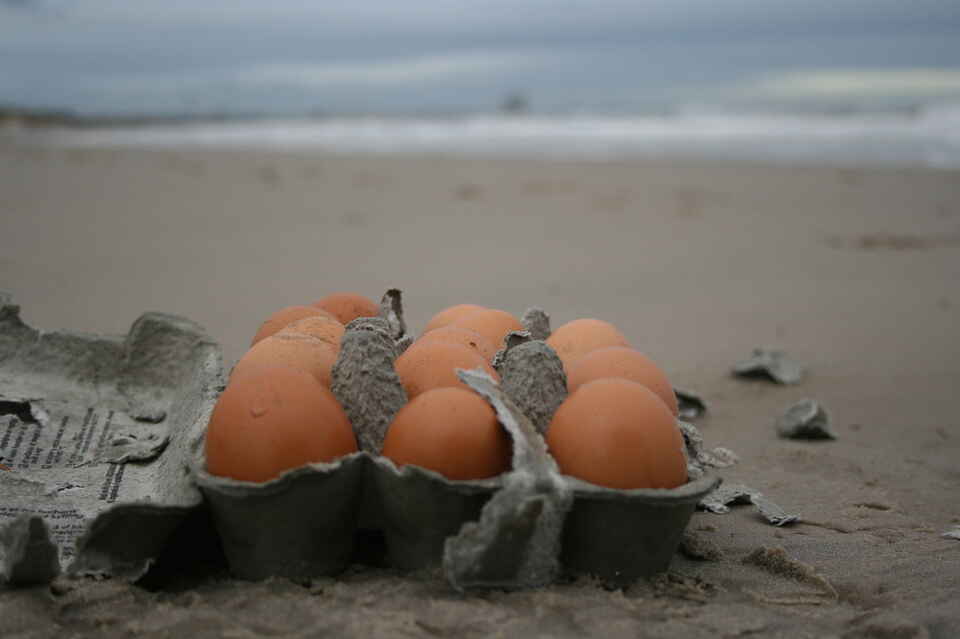 7. Time for family fun

Coats, boots, gloves and scarves are just as much thrown on the floor in a summer house as they are at home. But, for some incredible reason, it's not nearly as annoying when you're on holiday.
Because here the single most important thing is to have a good time together.
And when there's neither work nor warm water temperatures to lure you outside, there's plenty of time for fun with the family in that lovely holiday home you booked. So get out Yahtzee, Uno and Monopoly and get ready for a fun round of board games with the family - oh, and no skimping on the sweets.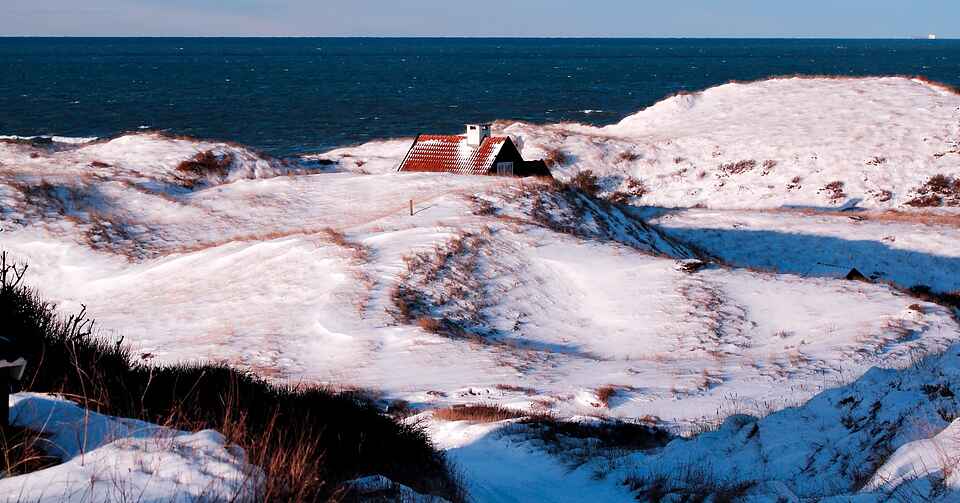 8. Less hustle and bustle

In the summertime, you cannot avoid spending some of your time waiting in line.
Whether that is at the supermarket, in the local farm shop or at the fishmonger. In a holiday home in the winter, there's not half the hustle and bustle that you'll find in the summertime - there's space and calm.
Everything gets easier, in the very best way, and the place shows itself from a different side.
You greet those that pass you by and there's time to stop and make small talk with the locals.
Enjoy it.


9. The little things that there is never any time for
When was the last time that you sat down, put your feet up and just let the time pass you by?
It's been a while, hasn't it?
You can do it now. Because winter holidays in a Danish summer house are designated for relaxation, thoughts that are finally being thought through, trips to the cinema, concerts, crafty DIY projects, model planes...
The list can continue to infinity - if you wish.
If not, just let it be.


Remember this,
and your winter getaway in a Danish holiday home will definitely be a sucess:
- Make sure that the holiday home you're renting is insulated for winter
- Spade, broom, ice scraper - more often than not, these tools are available in the house, but check to be sure

- Remember salt for scattering - it can be bought in the local hardware store
- Cozy, warm socks - no explanation necessary
- Unfinished projects - if you wish